Ensuring Security with Confidential Waste Disposal
It is not an uncommon mistake for businesses to leave confidential documents exposed, between trash or other places where press, competitors and other people can simply walk away with them. Our secure waste disposal service is a new solution by Felix to make your business operations more easy, secure and comply with today's document protection standards.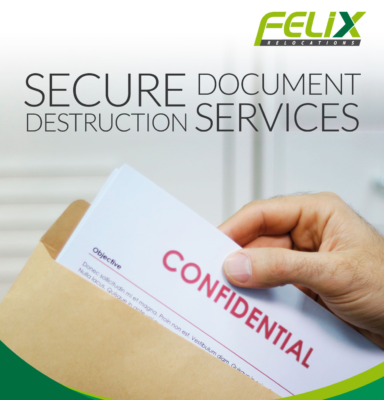 How Secure Destruction Services Work?
Step 1
Collection
Rely on our secure data collection service, a critical step in safeguarding sensitive information, ensuring proper disposal and compliance. 
Step 2
Data Destruction
Our data destruction services guarantee complete security and compliance, erasing sensitive information thoroughly, leaving no room for data breaches.
Step 3
Disposal
Our disposal service ensures environmentally responsible and secure data elimination, safeguarding your information from unauthorized access.